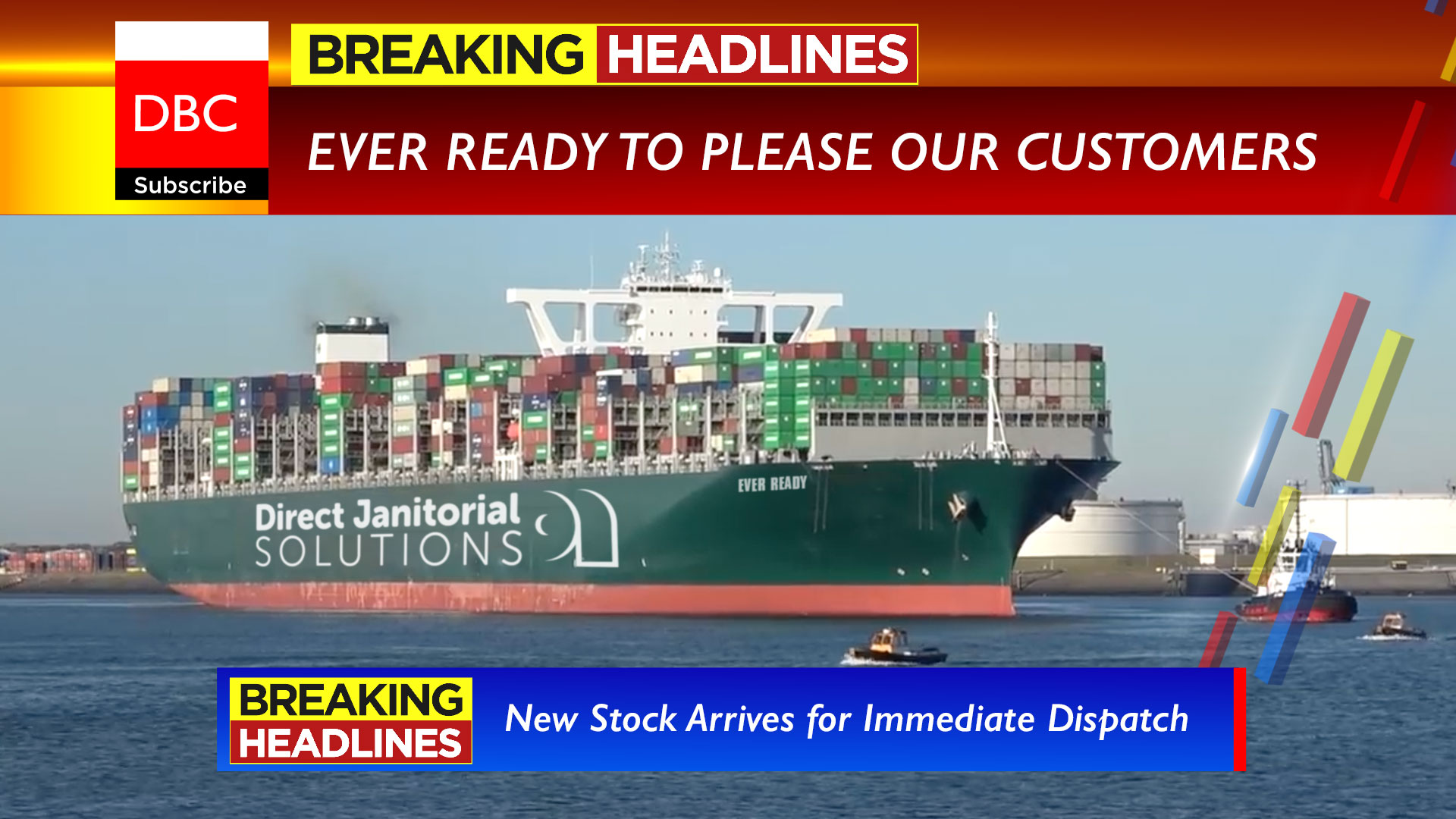 A huge container ship that didn't block the Suez Canal in March has finally reached its intended destination in the UK and allowed Direct Janitorial Solutions warehouse to restock their warehouse.
The aptly named "Ever Ready", sailed into the port of Shefford in Bedfordshire on Friday to begin swiftly unloading its cargo of cleaning supplies, PPE, catering supplies and a wide range of other products.
Shipping Manager 'Jock Schrapp' said "We are relieved that delivery has arrived at our warehouse and thus allows us to continue to fulfill urgently required orders for our customers across the UK".
Direct Janitorial Solutions continues to supply a massive range of products for businesses, schools, local authorities, and domestic customers in the UK.
Visit https://directjanitorialsolutions.co.uk for more information and to place your order.
#janitorialsupplies #cateringsupplies #cleaningsolutions #cleaningproducts #ppe #facemasks #wipes #toiletrolls #toiletpaper #blueroll